FMA balls Ornaments! <3 This can be my better present for y'all.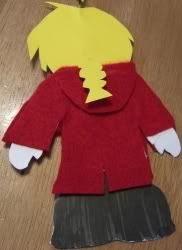 (No flamel there; sorry. It's hard to draw on felt.)


I made the felt Ed ornament at my aunt's place since nobody was using the yellow eyes. Though I left him behind, and the roly poly Al I made last year got lonely.
So he had to snuggle with the crappily made Ed dummy.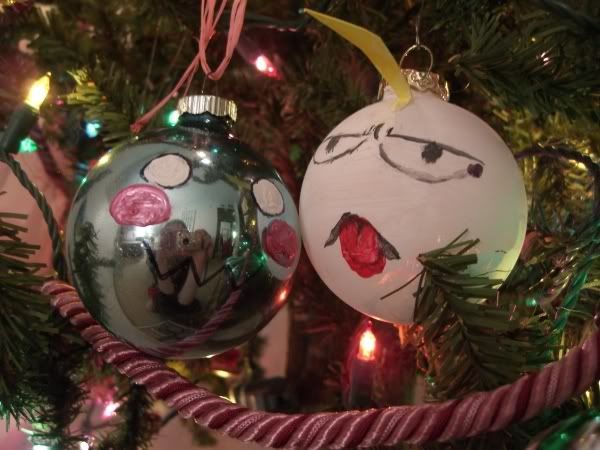 (See me? Even when I'm not in the picture, I'm still camwhoring in my own little way. ;P)